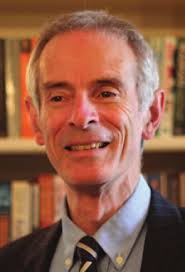 It is with great sadness that we have to report that one of our members David Gibbs has died. Pancreatic cancer was diagnosed just before Christmas and he passed away on January 20th. David was the Club's archivist, author of The Club's centenary history "Summers by the Sea" and a member of over 40 years.
David played regularly for the Sussex Martlets from the mid-1960s through to the 1990s, as a tenacious and solid opening batsman, in addition to being a fine fielder in keeping with his skills as a top County hockey player. David scored centuries for the Sussex Martlets in 1968, 1969, 1975, and 1978. He was the leading batsman for three successive years between 1969 to 1971 and second leading batsman for a further three successive years between 1973 to 1975.
He was educated at Normansal Prep School in Seaford, Ardingly College, and Durham and Cambridge Universities. David taught at Monkton Combe, St John's College, Johannesburg,Sherborne, Charterhouse and Haileybury. From 1996 to 2007, David was Headmaster of Chigwell School.
He leaves his wife, Philippa and two sons, Matthew and Tom. Their address is Applegate, 39 Wolvercote Green, Oxford, OX2 8BD. The family will be having a private funeral. There will be a memorial service at Chigwell School on Saturday 14th May at 2pm.  Members of the Sussex Martlets attending the Memorial Service are kindly asked to identify themselves to David's family.