Our Cricketing Traditions
The historic and prestigious Sussex Martlets Cricket Club is starting a Women's Section this year and it is inviting players to become the founding members of this exciting project.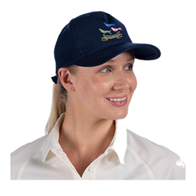 Who are the Martlets?
The Club was formed in 1905 by famous Sussex players to encourage participation in Cricket throughout the County.  We are a "wandering" Cricket Club playing at some of the best and most beautiful grounds throughout Sussex with many fixtures at Arundel Castle, our spiritual home. Today the Men's Section has a fixture list of about 40 matches.  It also hosts an Over 40's Section, a strong Juniors Section, a Golfing Society and a Real Tennis Society.
Who will the Women's Section play?
To offer a different yet complimentary approach to the league structure, we will arrange matches against opposition that league clubs would not usually meet.   We will play similar clubs such as MCC and Free Foresters as well as other wandering clubs in the South East, together with school sides and composite County XIs.  The list will develop as we do.  Normally these matches will take place on days when the leagues are not playing their most important matches to allow our members to play within both structures.  There is also a touring culture within the Club and plans are underway for a Men's, Women's and Golfing Society tour to the Netherlands in 2024.
How much commitment is required?
The point of our style is that members are free to dip in and dip out as they choose, to pick matches that appeal and as their time and other cricketing commitments allow.  There is no commitment to play in each fixture but we aim to provide a list that will attract all. 
What about playing kit?
Players are expected to provide their own kit and clothing.  They are encouraged to wear Martlet logo-ed shirts, trousers and caps which will be available through Wisdom Sports in Haywards Heath.
Safeguarding
The Club ensures that safeguarding standards are at the very highest level.
Have a question or want to become a member?
Simply email Tim Gregory at timgrego17@gmail.com or the Club Treasurer, Mike Charman at treasurer@sussexmartlets.co.uk and they will reply with an application form.  Membership in this first year is FREE.  Thereafter there will be a modest subscription.  Come along with a friend! All applicants will be made very welcome.