Martlets
Stragglers of Asia CC
Time/Result: Won (10 wickets)
---
Match Report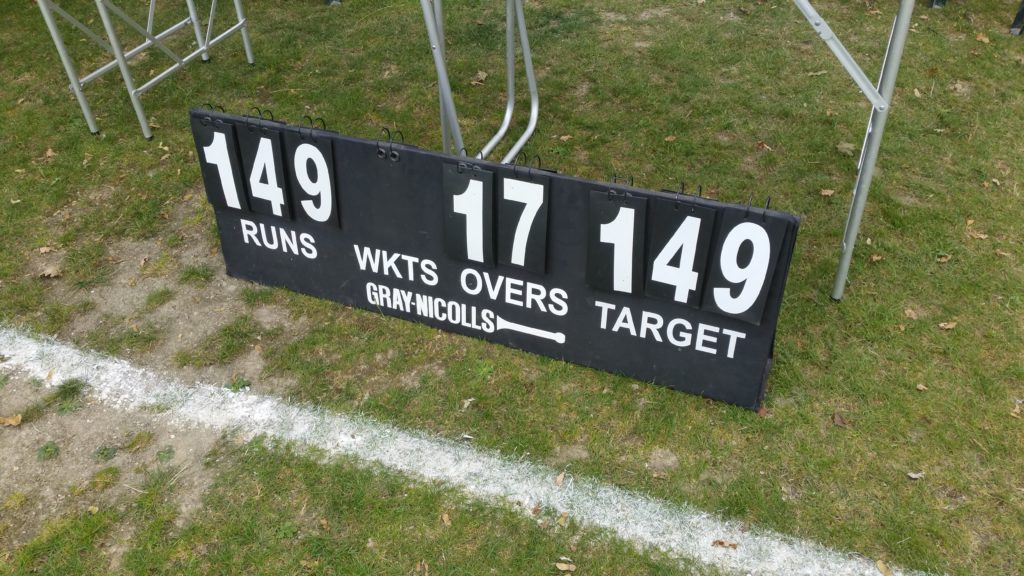 Stragglers of Asia (148 in 37.5 overs; J Lodwick 47, J Cavanagh 37; P Hartland 3-37, H Kalsi 2-3) lost to Sussex Martlets (149 for none in 18.4 overs; D Young 89*, M Campopiano 54*) by ten wickets
If there is a more convincing Martlets victory this season, pity the opposition. The ten-wicket margin over the Stragglers of Asia was ruthless enough but with 28 overs left to bat when the winning runs were scored you couldn't help but wonder what the Martlets total might have been had they been given first use of the pitch.
Dan Young, the 19-year-old New Zealander currently on his gap year at Hurstpierpoint College, and Marcus Campopiano, making the most of a vein of rich form, were the assailants. Sent out to chase 149 to win, the pair hardly played a false stroke as they helped themselves to runs like gluttons at a banquet.
Youngs's half century arrived with one of dozens of thumps to the leg-side boundary. He finished on 89 not out – an innings studded by lofted drives that crashed into the sight screen and slog sweeps that sailed through the hot summer's air like missiles. Campopiano, a little more sedate but no less effective, reached his fifty shortly after and finished the innings on 54 not out, pulling and driving off the back foot with withering ease. The run-rate was almost eight an over.
It was not that the Stragglers bowled badly, but faced with such an onslaught – in near 30C heat – they could not help but wilt. Four bowlers were trialled, none going at less than seven runs an over.
Credit for the comprehensive victory must also go to the Martlets bowlers. Marshalled by the captain, Darryl Rebbetts, all made useful contributions. Peter Hartland, opening the bowling, must have wondered if his luck was out when he induced a false shot in his first over only to hear a call of no-ball behind him. Happily he had more wicket-taking balls in him, finishing with three for 37 from eight overs – the best of those wickets a wonderful catch from Campopiano, diving low, left and fractionally backwards at first slip.
Ian Hartland completed the family five-fer, utterly deceiving J Cattermole, the No 5, bowled by a slower ball worthy of a grander stage than this. Sam Jackson and Rebbetts were unfortunate to go wicketless, Josh Burrows got truly hammered by the Stragglers' No 7 – including one giant six into the oaks – but picked him up when the big man played one big shot too many only three runs short of his half century. Harnoop Kalsi (4.5-2-3-2), the off spinner, and Matt Reynolds (2-2-0-1), bowling leggies, finished the job with a procession of maidens and wickets. The Stragglers left seven overs unused.
For all the impressive cricket on show, the fact that the game went ahead at all is entirely thanks to Jane Dunnell, the vice-chairman of Three Bridges Cricket Club. A signalling failure at Martlets HQ meant no ground had been arranged for this fixture. Undaunted by the unannounced arrival of 22 cricketers and two umpires, Jane cancelled her plans for the day, opened up the pavilion and directed us to use last Saturday's pitch. As if that wasn't enough (it was more than enough), Jane also prepared a superb tea. If there is a man of the match award, Jane wins it.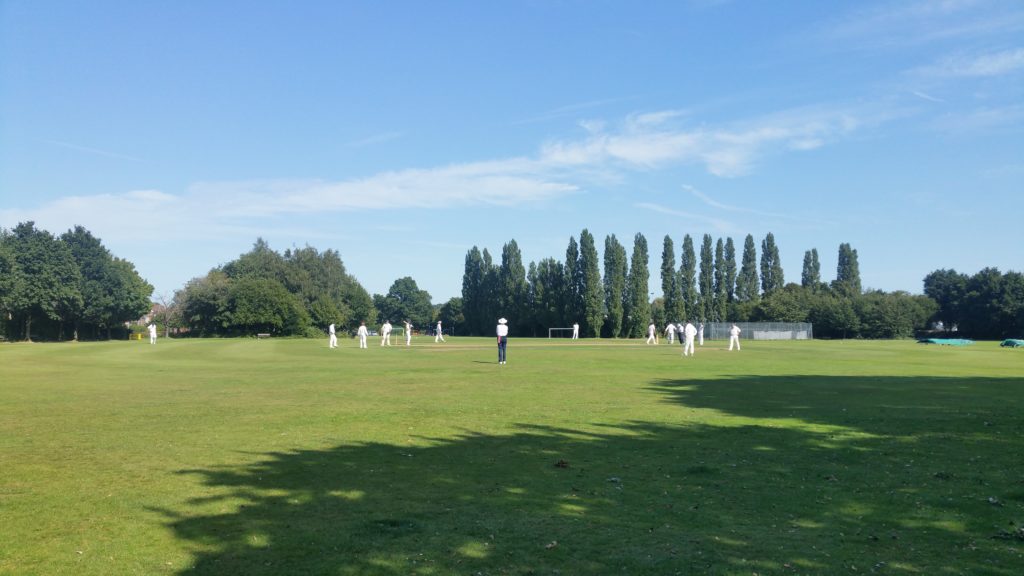 ---
Batted first team:
Stragglers of Asia
Batted first leading batters/bowlers:
Peter Hartland 3-37; H Kalsi 2-3
Batted second team:
Sussex Martlets
Batted second score:
149 for none
Batted second leading batters/bowlers:
D Youngs 89*, M Campopiano 54*
---
Go back to all fixtures in 2016
For detailed information on each venue, please visit our Venues page