Martlets
St James Montifiore CC
Venue: St. James' Montefiore CC
Match Manager: Nick Creed
---
Match Report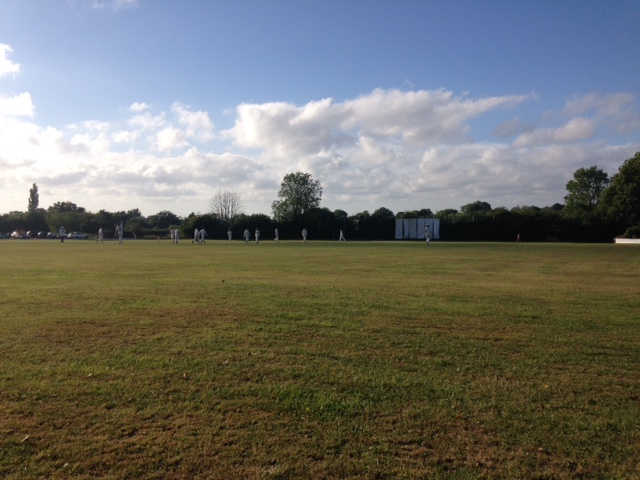 Probably the most athletic side that the Martlets will field all year made a remarkably sporting declaration only to be held to a draw by an impressively stubborn St James outfit.
Batting first, Joe Ludlow was typically brutal in scoring 78 from 51 balls, well supported by Greg Wisdom as the score rattled along to 132 after just 17 overs, aided by an over featuring five wide balls by the fast but wayward St James opening bowler, R White.
Ludlow and Wisdom were dismissed within three balls of each other but there was barely a let-up in the scoring rate as Owain Jones, the Oxford MCCU all-rounder (19 from 16 balls), Marcus Campopiano, a regular Martlet (71 from 48), and Brad Evans, Eastbourne's 18-year-old Zimbabwean overseas (33 from 19), all scored at better than a run a ball. Campopiano and Evans were particularly brutal in heaving down the ground and reverse-sweeping respectively.
With 264 runs having been plundered from a weak bowling attack after only 30 overs, Brad Gayler declared the innings closed, knowing that St James would have many more overs to chase down the target.
No fewer than nine bowlers, six of them seamers, were used in the Marlets' bowling innings but on a flat St James pitch, wickets were hard to come by. It took a quite superb leg-side stumping from Gayler, standing up to the stumps to Jones, to open up the opposition's middle order by dismissing T Jenkins after his half-century but at the other end, J Thoak (54 from 104) offered stubborn resistance.
Until very late in the innings, St James did not look interested in winning the game. A one-over cameo from Campopiano changed that however, when 23 runs, including five boundaries, were scored from six balls. The run-rate still proved too high against Evans, bowling quickly down the hill, and after 47 overs, St James finished 13 runs short of the total the Martlets had set in 30 overs.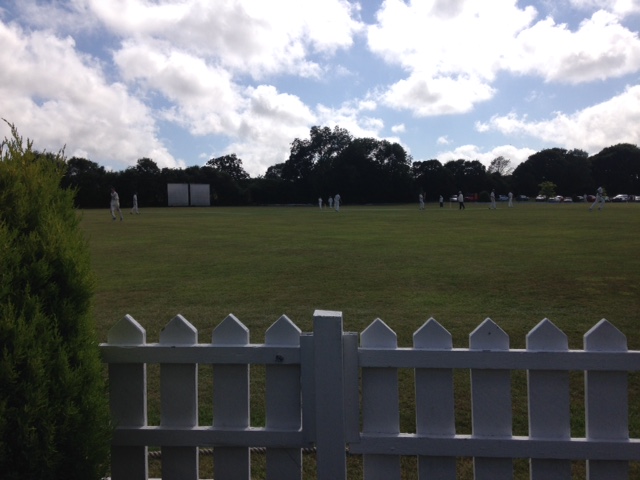 ---
Batted first team:
Sussex Martlets
Batted first score:
264 for 4 (30 overs)
Batted first leading batters/bowlers:
Joe Ludlow 78 (51), Marcus Campopiano 71 (48)
Batted second team:
St James Montefiore
Batted second score:
251 for 6 (47 overs)
Batted second leading batters/bowlers:
J Thoak 56 (104), T Jenkins 50 (80); Brad Evans 3-52
---
Go back to all fixtures in 2015
For detailed information on each venue, please visit our Venues page