Martlets
Eastbourne College
Time/Result: Won (3 wickets)
---
Match Report
By Mark Trubshaw
Eastbourne College 199 (53.4 overs) lost to Sussex Martlets 203 for 7 (39.3 overs) by three wickets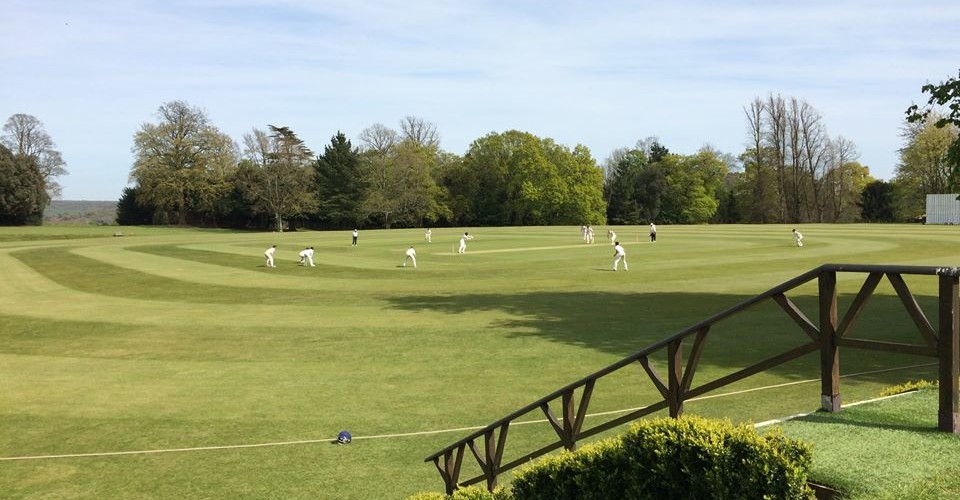 The weather and the playing arena at Arundel Castle were perfect for the annual clash against Eastbourne College. The toss was won by Giles Robinson, the college skipper, who was indecisive in his decision to bat first.
He needn't necessarily have worried as he and his fellow opener, Huchu (28), put on 55 for the first wicket and neither looked in any real trouble until Robinson tried to turn one to the leg side only to get a leading edge and be caught by David Twine, the bowler. This started a mini collapse: two further quick wickets from Twine and one from Jacob Smith saw the schoolboys 69 for four. For the rest of the session the college ground it out to 129 for 5, Daniel Smith taking the other wicket.
After lunch McIntosh batted wisely and was ably support by Jack Fletcher-Price (22), who represented the junior Martlets in 2015. Wily spells from Rhydon, Ashworth and Ian Fletcher-Price contained the run flow. Twine (four for 34) and Daniel Smith (three for 19) returned to knock out the tail quickly. McIntosh, the College No 7, finished unbeaten with 69.
In reply 35 for one quickly became 36 for two as former college skipper, J Smith, was dismissed first ball to the younger Twine on show: Ben! A solid partnership of 81 between Dominic Shepheard (25) and Marcus Campopiano broke the back of the run chase. But things where not all plain sailing, Campo was out for 80 then the Martlets found themselves 147 for 7, still 53 short.
Daniel Smith, with 46 not out from 51 balls, and David Twine, 19 not out, both batted superbly to bring the game home for the Martlets with 13 overs to spare.
Thanks to all those who played, the staff at Arundel, scorers and the umpires for an excellent and enjoyable day at the Castle.
---
Batted first team:
Eastbourne College
Batted first leading batters/bowlers:
Batted second team:
Sussex Martlets
Batted second score:
203 for 7
Batted second leading batters/bowlers:
---
Go back to all fixtures in 2016
For detailed information on each venue, please visit our Venues page