Venue: Armadillos CC, Sheffield Park
Time/Result: Won (39 runs)
---
Match Report
Sussex Martlets (173-6 in 35 overs; N Ratcliffe 56*, H Loughton 54) beat Armadillos (134; A Kerr 66; D Horsham 4-29) by 39 runs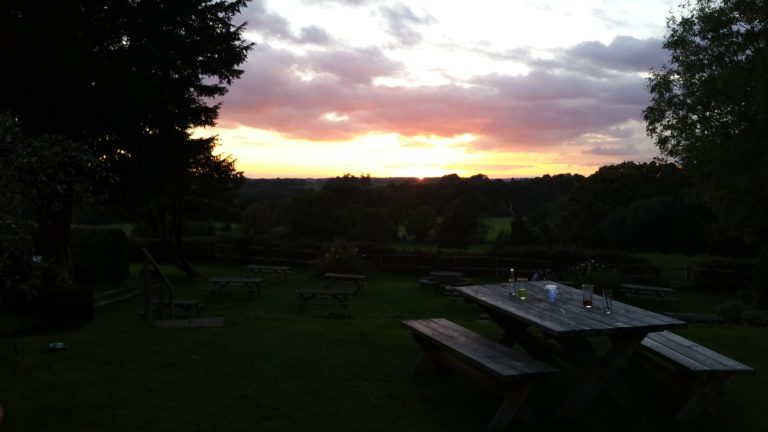 There are few better ways to end a cricket season than victory at the storied ground at Sheffield Park – not least for its proximity to the Griffin Inn, where, with the autumn sun dying overhead like an ember, the beer tastes that much sweeter.
Certainly as the sun went down on the Sussex Martlets season, the day's unpromising start had been well forgotten. Both teams had arrived at the country house ground to find a square and pitch waterlogged from the downpour the previous night. The idea of abandonment was discussed…and quickly dismissed. The game was instead reduced to 35 overs per side.
Batting first, the Martlets built their innings around Nick Ratcliffe carrying his bat. On such
a muddy pitch and turgid outfield, his 56 runs were worth much more. Hector Loughton contributed a much swifter 54 and with contributions all through the order (including 21 bowling wides), a total of 173 represented a decent afternoon's work.
Derek Horsham's opening spell ensured that the Armadillos were unlikely to get close. On a pitch still wet underneath and pockmarked on top by the first innings, Horsham's medium pace was all but unplayable. He accounted for four of the Armadillos top six, all dismissed for single figures, and the innings never recovered. Having been dropped early in his innings, A Kerr smote his way to 66, including several lofted drives for six, but with the Martlets bowlers chipping away at the other end, victory always seemed likely.
John Ashworth took two for 13 and when the final wicket fell to Mark Trubshaw, the Armadillos were 39 runs short with almost eight overs remaining in the match. With a pub like the Griffin nearby, nobody seemed too disappointed that the final match of the season finished a touch early.
---
Batted first team:
Sussex Martlets
Batted first score:
173-6
Batted first leading batters/bowlers:
Batted second team:
Armadillos
Batted second leading batters/bowlers:
---
Go back to all fixtures in 2017
For detailed information on each venue, please visit our Venues page