The committee are pleased to announce that they have secured the services of A E Clothier, the well-established Cambridge outfitters, to produce a new batch of Club blazers for The Sussex Martlets.  Tailored to your preference, either classic or slim fit, a Sussex Martlet blazer will elevate your standing among your cricketing peers and will look good all year round, especially on those trips to Arundel Castle.
Committee member Desmond Devitt exemplifies how good you can look with a Sussex Martlets blazer, here in his natural habitat outside the pavilion at Arundel Castle.  With impeccable quality and made of the finest materials, experience has shown a Sussex Martlets blazer worn respectfully is guaranteed to last a lifetime.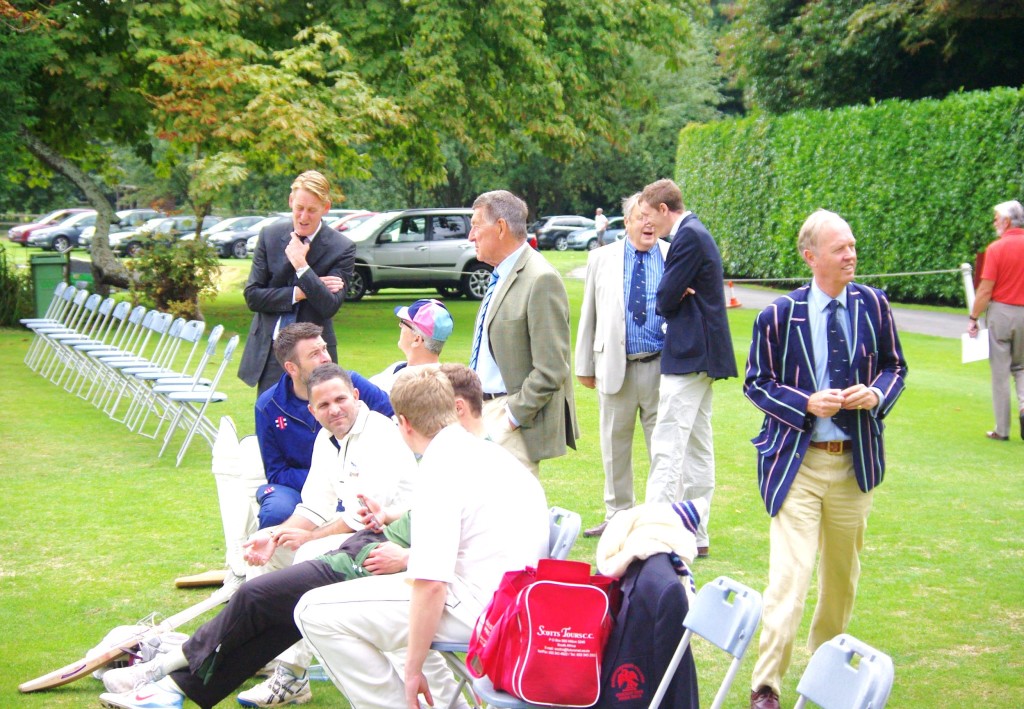 Available for order at the start of the 2016 cricket season for delivery in June, the committee are pleased to make Club blazers available for purchase with an easy payment plan of nine instalments at £25 per month payable by standing order, or you can pay in full if you prefer.  AE Clothier are arranging to come to Sussex on Thursday, 28 April early evening for an individual fitting session, so that your Club blazer is the perfect fit for you.
You can find here the official order form.  If you wish to express an interest in making an order, so that a blazer can be reserved for you, please let me know.
I look forward to hearing from you at your earliest convenience.
Best wishes.
Stuart
Stuart Ritchie
Chairman
The Sussex Martlets